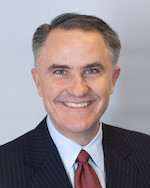 Thomas J. Sullivan
Chief Executive Officer
Tom Sullivan joined Natus in December 2021 as the President and CEO. Mr. Sullivan most recently served as President and CEO of Spectrum Plastics Group from December 2020 to December 2021. Previously, Mr. Sullivan served as President and CEO of A&E Medical Corporation between 2018 and 2020. From 2011 to 2018, Mr. Sullivan served as President and CEO of two public companies: Symmetry Surgical, Inc., a medical device company serving the Neuro and General Surgery markets, and its predecessor, Symmetry Medical, Inc., a leading global contract manufacturer of surgical instruments, sterilization cases and trays, and orthopedic implants. Prior to joining Symmetry Medical in 2011, Mr. Sullivan was President, Supply Chain & Business Processes, Johnson & Johnson Health Care Systems Inc.; President of Depuy Orthopeadics, Inc., a Johnson & Johnson Company; and President of Johnson & Johnson Medical Products Canada. Mr. Sullivan began his career at Johnson & Johnson in 1990 in the areas of strategic planning and operations. Mr. Sullivan graduated as a Palmer Scholar from The Wharton School in 1991 where he earned an MBA in Strategic Management and Management Information Systems. He also holds a Bachelor of Science degree in Computer Science and Applied Mathematics from the University of Pittsburgh.
---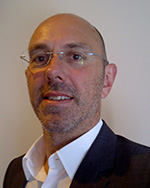 Guenther Hinterleitner
General Manager
Günther Hinterleitner joined Natus in October 2011 and has held roles of increasing responsibility in the Sales and Clinical Marketing group over that period. Prior to Natus, Mr. Hinterleitner worked for General Electric as General Manager Maternal Infant Care EMEA, Director for Diagnostic Ultrasound & IT APAC living in China and General Manager for Women's Health Ultrasound EMEA. Earlier in his career, Mr. Hinterleitner joined Kretztechnik AG in Austria, a pioneer in 3D Ultrasound, as a Product Manager and rose in the company into full responsibility for its International Sales.
---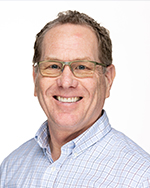 Doug Allen
National Sales Director
Doug joined Natus in August 1997 as District Sales Manager for the Northeast Territory. During his tenure, Doug has led sales efforts and managed sales teams through the company's organic growth and acquisitions, including Olympic Medical, Neometrics, Bio-Logic, NueroCom, and Peloton Screening Services. Doug has served as National Sales Director, US since 2019. Prior to joining Natus, Doug held medical sales positions with companies including Wampole Laboratories and Johnson & Johnson.
---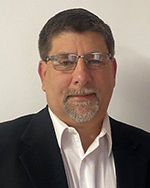 Brian Diaz
Director, Operations
Brian Diaz has been a member of the Natus family since December 2014, as Materials, Sourcing and now Director, Operations. From 2004 to 2014 Brian was the Materials and Operations Manager at Hologic's molecular diagnostics site in Madison Wi, producing various IVD molecular diagnostic assays and research use reagents for the agriculture genetics markets. Prior to 2004, Brian managed several Materials and Operations roles within Thermo electron producing analytical instrumentation and medical device equipment. Brian is a graduate of Northern Ill. University, in Operations Management. Brian is married with 3 children and resides in the Madison Wisconsin area.
---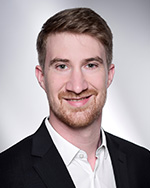 Nicolas Frieß
Sr. Director, Global Service
Nicolas joined Natus in February 2013. He brings over 10 years of Medical Device experience to the organization, which includes many years in the Neurodiagnostic and Newborn Care markets. Starting in Customer Care, he has held various international leadership roles within the customer service area covering both, technical and administrative departments. During this time, he developed service programs, established new processes and technologies in order to expand the various areas of support into a successful, customer focused and profitable part of the organization. During this period, he also worked for Medical Device companies including Cardinal Health and CareFusion.
---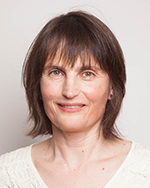 Analia Gaidimauskas
Director, Quality Assurance 
Analia is the Director of Quality Assurance for the Natus Sensory Division and serves on the Sensory Division's Management Team. She joined Natus in 2010 with Natus' acquisition of MEDIX ICSA.  Thereafter, Analia held positions of increasing responsibility within the Natus QA/RA Organization, including managing QA/RA in the Buenos Aires, Argentina facility from 2013 through 2019 and the Taastrup, Denmark facility in 2020.
Analia begun her career in June 1997 at MEDIX ICSA, where she served in Customer Service, Product Management, R&D, Regulatory Affairs and Quality Assurance roles.  Analia is a Certified Quality Engineer from the American Society for Quality. She holds a bachelor's degree in Bioengineering from the University of Entre Rios in Argentina and a master's degree in Strategic and Technological Management degree from EOI in Spain.
---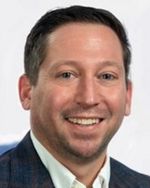 Scott Hickey
Chief Financial Officer
Scott Hickey joined Natus from The Riverside Company (a Private Equity firm) where he was an Operating Finance Executive. There he directly supported three independent companies and supervised / mentored their three Chief Financial Officers. Prior to Riverside, Mr. Hickey was the Chief Financial Officer and Vice President of Administration for A&E Medical, a Private Equity Company which was acquired by Zimmer Biomet in 2020. Earlier in his career, Mr. Hickey was the Vice President – Financial Advisory and Consulting Team for American Capital, Ltd., a publicly traded private equity firm and global asset manager. He was responsible for investment evaluation and ongoing consulting services to portfolio companies. Mr. Hickey joined KPMG LLP in 1999 upon graduating with a Bachelor's in Business Administration from Siena College.
---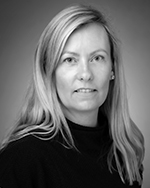 Martha Kennedy
Global Director, Regulatory Affairs 
Martha Joined Natus in December 2017 from Technopath Manufacturing Ltd, where she worked in various Quality and Regulatory roles over a 10-year time frame. Earlier in her career, Martha also worked in Olympus Diagnositca and Beckman Counter, both having a strong foot hold in the Irish IVD industry. Martha Graduated from the University of Limerick with an honour's degree in BSc Industrial Biochemistry and more recently from the National University of Galway with a MSc in Medical Technology and Regulatory Affairs.
---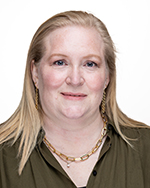 Alissa Knuteson
Senior Director, Research & Development Engineering
Alissa joined Natus in January 2020 and has expanded her role from Global Hardware and Firmware Senior Manager to head of Research and Development engineering for the Sensory Division.  Alissa came from Baxter International Inc., where she was a Senior Manager of the Specialized Monitoring team within the Medication Delivery business.  Prior to this role, Alissa led the execution of new wireless module development for Infusion pumps at Hospira and completed remediation engineering efforts for the large volume and syringe pumps following compliance issues.  Previously, she held several positions at Motorola, from automotive controller design engineering within the Automotive business unit to Director of Technical Marketing in the Telecommunications sector.  Alissa joined Chrysler in 1995 as an electrical engineer for Small Car Platform Design Engineering working in the Belvidere Assembly plant upon graduating with a Bachelor of Science in Electrical Engineering from University of Wisconsin-Platteville.
---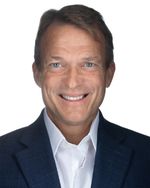 David Milne
Chief Human Resources Officer 
David Milne joined Natus in December 2022 from Symmetry Surgical, Inc., where he served in several senior roles with it and its predecessor, Symmetry Medical, Inc., from 2009 – 2022. Both Symmetry entities operated in the medical device industry, with Symmetry Medical having significant international operations. Earlier in his career, Mr. Milne was VP and General Counsel with the Steak n Shake Company, where he oversaw legal and HR matters for the company's 25,000 employees and 450+ locations. Mr. Milne joined Steak n Shake from Scopelitis, Garvin, Light, Hanson & Feary, where he practiced primarily management-side Labor & Employment law. Mr. Milne graduated Cum Laude from the Indiana University Maurer School of Law.
---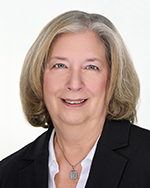 Linda Quinlivan
Vice President Strategy, Clinical Affairs and Chief Medical Officer
Linda joined Natus on July 7, 2008. Ms. Quinlivan brings substantial expertise in clinical, hospital administration and product management to the organization. Having recently held the role of Vice President Global Product Management for Natus, she has since 2008 served in a variety of roles within Product management. Prior to Natus Ms. Quinlivan previously held roles in Medical Device companies Cardinal Health and Carefusion as well as positions at Wake Forest University, Baptist Medical Center and Duke University Medical Center. She holds the credentials of R. EEG T, R. EP T and R. PSG T, and has served on many advisory boards throughout her career.
---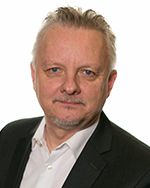 Pierre Radzikowski
Senior Director, Commercial Marketing 
Pierre joined Natus in October 2012 following 11 years at GE Healthcare where he served as the Ultrasound business' EMEA Head of Marketing, achieving double-digit year-on-year growth each year of his tenure. Prior to GE, Pierre was the Global Marketing Manager for Kretztechnik, an Austria-based and Korean-owned innovative company.  He successfully helped pioneer the introduction of 3D ultrasound in the market, considered today as a gold standard diagnostic procedure. Pierre's background is two-fold, encompassing clinical and marketing. He is a certified sonographer, having worked for eight years at the beginning of his career in a large radiology clinic in Paris. He also holds a bachelor's degree in Marketing and an E-Business Master's degree from Oxford Brookes University in the UK.
---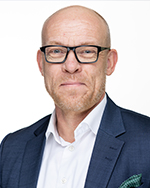 Lars Bladt Rasmussen
Vice President, Product Management, Innovation & Business Development
Lars Bladt Rasmussen joined Natus in 2017 via the acquisition of Otometrics where he had served in a similar role since 2016 as the head of product management. Prior to this tenure, Lars spent 10 years with the Demant group in different international positions within general management, marketing, and product management at Interacoustics, Grason-Stadler and DGS. Earlier in his career Lars has held different marketing positions within the fields of consumer electronics, market research and publishing as well as enjoyed two expat terms (6 years in total) in the USA, living in Atlanta, GA and Minneapolis, MN. Lars holds a B.Sc. in Business Administration and M.Sc. in International Marketing from the University of Southern Denmark.
---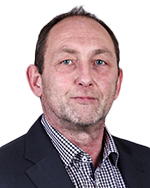 Uwe Schwendler
Director Human Resources
Uwe Schwendler joined Natus in August 2013. Mr. Schwendler brings over 20 years of International Human Resources experience to the organization. Having most recently held the role of Senior Manager HR for Natus, Mr. Schwendler has since 2013 served at the company's Office in Munich in various roles and territories within Human Resources. Since 2016 he oversaw Human Resources for EMEA and APAC. Earlier in his career, Mr. Schwendler was Head of Human Resources for Maurer SE, a family owned Engineering Company with 800 employees where he was responsible for all aspects of Global Human Resources. Prior to this role he was the Head of International HR for BBRail GmbH a daughter of Balfour Beatty PLC. leading Human Resources for EMEA and APAC. Mr. Schwendler holds a Diploma in Economics and Human Resources from Hochschule Bremen, Germany.